Category Archives:
Curumi Chomicle
Follow her on curumichronicle.tumblr.com!!!
P.S: she's probably been checking the Curumi tag all along….
It's been a while since I've posted anything. So why not start of with クルミクロニクル (Curumi Chronicle) news.
I haven't been keeping up with a lot that's been going on in J-tek recently, but I've been following Curumi for a while.
Her last self titled album クルミクロニクル, was probably one of my favorite J-electro albums in a while. It's a lot of cute and picopop sounds but still electo and house at the same time. This album reminded me a lot of Aira and a bit of Saori.
Apparently Curumi is working on a new Spring EP that should be coming out March 19th! 2 weeks from today!
I love this girl, she's really been working lately. She's the new glaring hope for the Japanese Techno Pop community.
So proud of her!
Here's a preview of the new second EP coming soon.
Preview of song titled "KITTY" What do you think?
Also her 1 year anniversary is coming up 4/5, and she will be celebrating @Shibuya WOMP with live performances.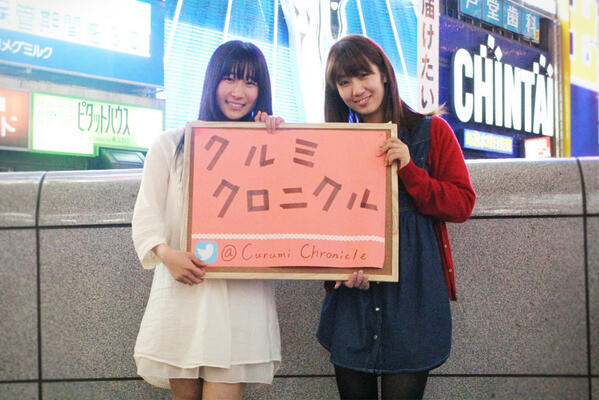 Curumi recently gained some attention from fans by posting a picture on twitter advertising her twitter account with the one and only Saori@destiny.
Remember what I said in my last post about Curumi, that she has connections to people that have left D-topia. This has got me thinking maybe its true!